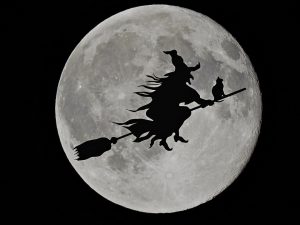 Happy Halloween, West Hill & surrounding communities!
Here's your hyper-local events guide to the spookiest season. Check back for updates as they become available, and don't hesitate to contact me if yourWest Hill area business or organization has a fun Halloween event you'd like to share with the community.
10/17: Run Scared 5K
Celebrate Halloween with a scary dash around Seward Park. Registration includes gender specific long sleeve tech shirt, fully supported course, free event photos, post-race treats including pumpkin bread and a candy corn tasting bar, costume contest for people and furry friends, gear check, a free pre-race treasure hunt, chip timing for accuracy, a free kids dash and tons of spooky fun. All while benefiting the Leukemia and Lymphoma Society.
10/27: Halloween Spooktacular
Free trick or treating at participating merchants with signs on their storefront (while supplies last), face painters and balloon makers located at the plaza across from Regal Cinemas. Hosted by The Landing in Renton.
10/28: WHCA Halloween Takeover
Annual Halloween party in the Lucky Dragonz event space at Skyway Park Bowl! Among many other fun surprises, this year will feature a Treat Trail, pumpkin decorating, photo booth and a Halloween-themed movie (Hocus Pocus) screening at 8pm. FREE entry, all ages. Hosted by West Hill Community Association.
10/31: BooBash at the Beach
Hosted by Rainier Beach Merchants Association.
11/1: 15th Annual Dia de los Muertos Celebration
This year's theme is Perseverance – Power in Action: Voice! Vote! Venceremos! Perseverance is defined as "persistence in doing something despite difficulty or delay in achieving success". We can make a difference and change by organizing our communities to get out the vote, registering to vote and to be counted in the 2020 census. This administration incited fear in our communities, scaring them away from the census, which will take away important funding from programs that help those in need. El Vez will be this year's MC! We will also have performances by Folklore Tonatzin, Duo Finelli, Ceatl Tonalli, Chief Sealth Int'l High School and a Selena impersonator. Hosted by El Centro de la Raza.