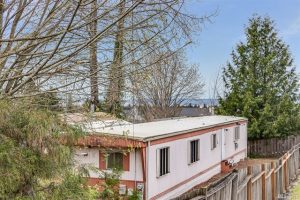 Michael Jarus found me through sales records on a popular real estate search site. He contacted me because I sold the property next door last year, so he knew that I was familiar with the area.
Michael lives in Pennsylvania, and had inherited a property in Des Moines from his uncle who recently passed away.
He called while I was on vacation, but given his position, I felt that I should help him take the right steps to promptly get clear title to the property. I walked him through the most immediate and important steps to get the process started, and a few weeks later, he came to Seattle to finish it.
I met him at the property, which was in very rough condition, with non-permitted additions and a lot of deferred maintenance, including a leaking roof. It was in fact a borderline tear down, but it was on a nice corner lot, which could have views of the mountains and Puget Sound with a second-floor addition.
Posted on July 26, 2019 at 2:00 am
Don Koonce
Category:
Case Studies