Hi friends,
It's been another busy month with three new listings: a beautifully updated Kent condo listed at $128,500, a solid mid-century fixer in Mount Baker, and a sweet top-floor Rainier Beach condo co-listed with my friend and colleague Nancy Chapin for $375,000.
I expect more of the same next month with four new listings on the horizon, including properties in Tukwila, North Bend, Mount Baker, and Lake Forest Park. So while Seattle-area home prices have reached record highs, increasing inventory does offer a ray of hope.
In other news, my office, Windermere Mount Baker Real Estate, is currently in the midst of our annual Project Cool School Supply Drive for homeless students. We use this time to help provide each child with a sturdy new backpack filled with quality school supplies, books, toothbrushes, and more. You can help with donations from the wish list found here through mid-July.
Also, I'm proud to share that we recently partnered with Wellspring Family Services in the Rainier Valley to sort, organize and fold clothing for children ages 0 – 17 who are experiencing poverty and homelessness. We're so grateful for all the great work this South Seattle-based organization does for our community, and encourage you to learn more about them.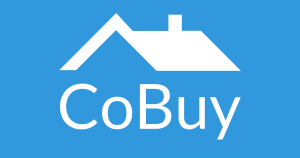 Finally, are you curious about co-buying a home in the Seattle area? Whether your goal is to stop renting, or you dream of creating your own community, co-buying a home with friends or family can be a smart and viable option. I recently helped Dan and Andrea Vitegleo and Andrea's brother Jeff purchase a sleek West Seattle townhome together. Learn more about their story here.
Thanks so much for reading and please don't hesitate to reach out and let me know of any information you'd like to see here that will help you engage with your community and/or learn more about local real estate.
Best,
Don