Dear friends: Please enjoy this guest blog post from South Seattle-based interior designer Michele Bayle, who owns Bayle & Co. and is one of the many local contractors that can help make your house a home. Find her at michele@bayleandco.com or www.bayledesignstudio.com. Enjoy!
by Michele Bayle
Just like fashion, the minute you are ready to update your home to the new trend another one pops up and you're just warming up to what is now old style. How does one stay on top of it all?
Here is what I see trending for 2020: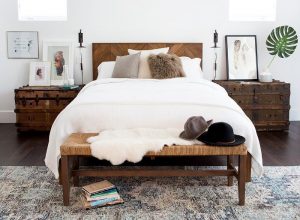 From the Windermere Blog:
At the end of a long day, your bedroom should be a sanctuary of comfort that welcomes you in. But, as a room that guests rarely see and in which homeowners spend most of their time with their eyes closed, its upkeep frequently gets pushed to the bottom of the to-do list. Thankfully, there are some little design tricks that can make a big difference. Turn your bedroom into a restful retreat when you up its coziness factor with a few of these easy ideas.