1760 NW 56th St #608
Seattle, WA 98107
Listed at $515,000
Imagine living in the heart of Ballard, taking a stroll for groceries, to acclaimed restaurants, shops, parks, library, movies, & lively nightlife. With a 97-walk score, you can have it all at the Vik! This top-floor unit w/1 bed + den/office features sleek modern finishes, SS appliances, qrtz counters, wine fridge, private balcony, in-unit W/D, open floor plan, parking, and storage. Building has lobby entrance with concierge, gym, pet wash, rooftop view deck with BBQs, fire pit & dog run. No rental cap.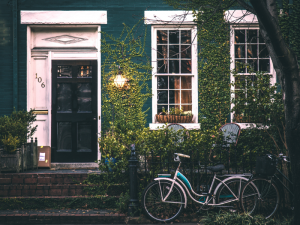 Investing in a home is a great way to build passive income but earning from your investment will take a little groundwork to become a well-oiled machine. This is your beginner's guide to owning an investment property so you can set up that foundation properly to avoid future headaches.
Make sure it's livable
It's important to start with your home inspection before you start making plans. Use the inspection report to prioritize the maintenance issues.
Before a tenant moves in, make sure the home is livable. Handle the important items that affect the livability of the property, either now or in the near future. If the inspector noticed a leak in the roof or holes that could lead to infestation, take care of those first. Other maintenance issues to prioritize are the fuel and the hot water source.
If your city has inspection and registration requirements, be sure to cross check those inspection checklists with your current property. If the property wouldn't pass now, make sure it will pass by the time the city sees it.