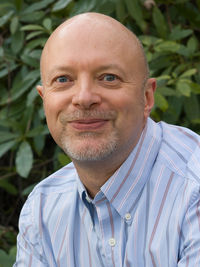 Welcome to my Real Estate advice column, "Dear Don," where I answer all your burning Real Estate questions. Send yours to me at donkoonce@windermere.com, and I'll try to answer them in future columns.
Dear Don:
Are some neighborhoods a better investment?
Wondering Will

Dear Will:
The truth is, some neighborhoods are a better investment.
The top things that attract buyers are:
walkability,
commute to downtown or major employment center, and
proximity to light rail or other transit.
Therefore, the closer you are to the city center, the more valuable your home will be.
Secondary is overall upkeep of the neighborhood including neighbors' homes, and closeness to recreation, such as parks, etc. Any of these elements will add some value to your home though.
Keep in mind that you will pay more for homes in these neighborhoods, but that investment will pay off when you sell if you stay up to date on your home's maintenance.
Warmly,
Don
Are you ready to take the plunge into the Real Estate market? Don't do it alone. My mission is to help you achieve your life goals. Contact me today at 206-250-7291 or donkoonce@windermere.com.