Dear friends: Please enjoy this guest blog post from South Seattle-based interior designer Michele Bayle, who owns Bayle & Co. and is one of the many local contractors that can help make your house a home. Find her at michele@bayleandco.com or www.bayledesignstudio.com. Enjoy!
by Michele Bayle
Just like fashion, the minute you are ready to update your home to the new trend another one pops up and you're just warming up to what is now old style. How does one stay on top of it all?
Here is what I see trending for 2020:
Kitchens you will continue to see a lot of white partnered with deep blues and blue grey. Wood details adds texture, you will see it used around kitchen hoods, above doorways, and even some of the cabinetry is coming back to a more wood combined with the whites, blues, and grays.
Tile floors especially cement tiles and patterns are a way to bring in some personality if you feel that all the white and grey are just to meh. Vintage area rugs and runners in the kitchen are the perfect accessory to bring the look all together.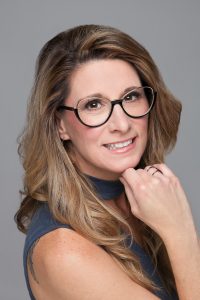 Separate dining rooms are on the rise with a statement all their own. You will see more wallpaper and specialty lighting popping up in these rooms. There has been a movement to separate dinner dining from day time dining and using those abandon spaces in our homes.
Now for the washroom, things are still packing a big punch with fun wall papers and bold colors in the powder rooms. I am even seeing wallpaper on the ceilings, which works in a powder room because there is no moisture in there from showers. Main bathrooms are getting a little larger as people like more of a spa space, so don't forget to make room for a chair in the bathroom now too. You will see this look starting to show up in your Instagram and Pinterest feeds.
The laundry rooms are starting to get a lot of attention with more space allocated for organizing, folding and even entertaining the littles while you are doing laundry. Chalkboards and wall mounted paper rolls for them to color and draw while you are busy.
And lastly I will talk about the entry. This is one of my favorite spaces to give attention to. Think about it; it sets the stage for the rest of the house. Time to declutter this space and find a way to organize it, manage all the shoes, coats, purses, briefcases, and backpacks. If you arrive home to clutter first thing and it is the last thing you see when you leave it has an impact on you weather you recognize it or not. Clean organized spaces will give you more peace of mind and you will flow through your day with more ease. Sometimes it is just training everyone to have a new behavior.
Happy Fall!
Michele Bayle
Bayle & Co Interiors