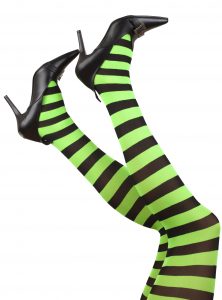 It's here! Your ghoulish guide to celebrating the fall harvest and Halloween season right here in Seattle's most vibrant community. From pumpkin carvings to haunted houses, tricks and treats to ghostly events and much more, this is how we get our thrills and chills in South Seattle!
1. Boo Bash at the Beach: Rainier Beach Halloween Party
The biggest free Halloween event in the entire City of Seattle, Boo Bash at the Beach is a fun, safe Halloween Party and Trick-or-Treat event held in the well-lit, flat parking lot of Rainier Beach Safeway (9262 Rainier Ave. S.) with entertainment, magic, Thriller Dancing, and storytelling by award-winning local children's author JL Cheatam. Open to all kids, and kids-at-heart! Wed., Oct. 31, from 4 to 7 pm; FREE.
2. WHCA Bowling Alley Takeover 2018
Free community Halloween party on Monday, October 29, from 6-9pm at Skyway Park Bowl.
3. Freaky Friday Rainbow Bingo!
Eat, drink and be scary on Fri., Oct. 27, with the Southeast Seattle Senior Center as we play RAINBOW Bingo just in time for Halloween! Carve out some time to let the ghoul times roll with guest MC Bobbi Jo, The Sisters of Perpetual Indulgence and all of your favorite friends. $20 advance ticket price includes 12 games. Beer, jello-shots, and food available separately. This event sells out – get your tickets soon. Price goes up day of event: $25
4. Bowl-O-Ween Community Open House
Come experience Bowl-o-ween if you dare! Jefferson Park Lawn Bowling Club invites you to our first annual Halloween Open House event on 10/28. Wear a costume, bring a pumpkin to carve and learn to lawn bowl! There may be some tricks and treats as well. All ages welcomed. (Please wear flat-soled shoes if you plan to bowl.)
5. Run Scared 5K
Earn your candy at the eighth annual Run Scared 5K, a Halloween fun run with proceeds benefiting The Leukemia and Lymphoma Society. Held at Seward Park on Sun., Oct. 28, at 9 am. Prizes for best costumes, top runners and tons of random door prizes. Walkers welcome, no time limit. Dogs on short leashes and strollers also welcome. Candy corn tasting bar and pumpkin bread at the finish line. Maybe even a few spooky surprises along the way!
6. Halloween Ice Scream Social
Let the kids preview their Halloween Costumes by joining in the costume parade at Lakewood Seward Park Community Club's Annual Ice Cream Social (4916 S Angeline St.) on Sun., Oct. 28, from 4 to 5:30 pm. Enjoy a scoop of Full Tilt Ice Cream (including a vegan option), scary music and a little too much candy. Party favors for the kids and lot's of space to run around. Free for LSPCC Members and nominal donation requested for non-members.
7. The Fright On 44th Haunted House-Kid's Night
Since the mid nineties, the Fright has been expanding by popular demand. It now consists of a backyard maze with live actors, props, attractions, tricks, treats, and the unexpected. Admission is free; donations welcome. Suggested for 5 to 9 year olds with their families. Sun., Oct. 28.

8. The Fright On 44th Haunted House
All ages are welcome but parental supervision is recommended. Wed., Oct. 31.
9. The Museum of Fright
Ghosts, witches, and bats take to the skies at the Museum of Flight's annual Halloween celebration on Sun., Oct. 28 (9404 E. Marginal Way S.). Make your very own ghostly creature that floats through the air and have lots of spooky fun in the Museum's galleries. Plus, get festive with ghost stories, monster bowling and spooky flight simulator rides. Cost: $5 to $10 (under 17 in costume free).
10. 14th Annual Día de los Muertos Celebration
Join El Centro de la Raza's 13th Annual Día de los Muertos (Day of the Dead) Celebration on Fri., Nov. 2, featuring a free altar/ofrenda exhibit, community dinner and children's activities from 5:30 pm to 8:30 pm. Free admission, dinner & limited street parking.
Does your South Seattle business or organization have a fun Halloween event you'd like to share with the community? Add all the pertinent details to the comment section below and we just might add to our official guide!