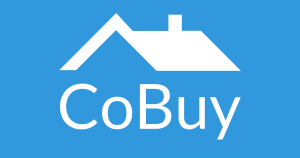 Dear friends,
I'm excited to announce that I've recently been certified to work with an exciting new company. CoBuy is an online platform that makes it easier to buy a home with one or more other people–be it friends, family members, or both.
Long popular in Europe, co-buying is gaining traction in the U.S. As property prices rise and cities grow, pooling resources to co-buy is becoming increasingly attractive.
CoBuy simplifies the process and helps co-buyers follow best practice to mitigate risks. This saves time (and money) and helps avert unwanted outcomes. Because there are some things you shouldn't do unprotected, and co-buying a home is one of them.
Real-estate licensed CoBuy Pros are not your traditional real estate agents. Your time is valuable and the CoBuy platform was designed with this in mind. CoBuy minimizes the need for superfluous face time, while I'm there to support you in what could otherwise be a rather risky and complicated process.
Once you've decided to co-buy a property with one or more friends or family members, you can sign up for an account on the site. Here you will be guided through co-buying a home at your own pace. You'll have access to resources and tools, and you are able to contact a CoBuy Pro for additional support at any point.
Please don't hesitate to contact me with any questions!
Don