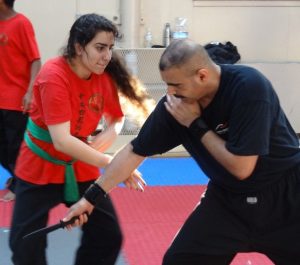 Dear friends,
This Saturday, March 10, from 4 to 6 pm, my office, Windermere Mount Baker Real Estate (4919 S. Genesee St, 98118) will host a FREE women's self-defense class presented by south Seattle-based Macabee Martial Arts.

Intro to Self Defense for teens and adult women who want to take charge of defending themselves. Develop the attitude and learn techniques to prevent and fend off attack. All levels of ability and fitness are welcome.
Please call me at 206-250-7291 to RSVP, and stay safe out there!
Don